Training and Coaching for Scientists
As ScienceCoach I give scientists tools for their working life, be it individually or on a team.
ScienceCoach courses target an international group and are offered in English.
As a systemic Coach I support people seeking focus and clarity in life.
All coaching sessions are currently offered in Berlin. Coaching language is German. Business Coaching in English on request.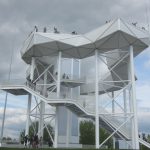 Coaching auf dem Weg der Veränderung und Entwicklung
Als ScienceCoach unterstütze ich Menschen in der Wissenschaft mit Projekt- und Selbstmanagementtrainings, Coaching und Karriereentwicklung.
ScienceCoach Trainings richten sich an internationale Wissenschaftsgruppen und werden ausschließlich auf Englisch durchgeführt.
Als  systemischer Coach begleite ich Menschen dabei, ihren Fokus auf dem Weg des (Berufs-) Lebens zu finden.
Das Coaching wird in Berlin und Umgebung durchgeführt und erfolgt auf Deutsch. Bei Bedarf ist ein Coaching auf Englisch möglich.