Do you want to support your co-worker?
Prepare them for changes and adaptations?
Develop their reflection and communication skills?
Then write them up for a
value-based, solution oriented and individually tailored coaching!
In a value-based, solution oriented and individually tailored coaching I will coach your co-worker to find the under-developed value in a challenging job-related situation.
We will explore the related goals and the potential development topics.
Tailored short reflection processes will help the co-worker to understand the situation on a deeper level, connect to existing resources and train new skills so that the value pursued can further develop.
This will lead to sustainable positive changes in behaviour and beliefs and thus strengthen your co-worker in finding good solutions for the next challenges.
My offer in detail:
Coach and accompany one individual co-worker in three consecutive coaching session à 90 min. Sessions scheduled approximately bi-weekly.
First session:
Understand the goal and problem and define a value to develop.
Second session:
Shed light on the dynamics at work with tailored reflection processes.
Third session:
Stabilise resources and skills; realise the positive effects of the achieved value development and transfer possible solutions to different future situations.
Interested?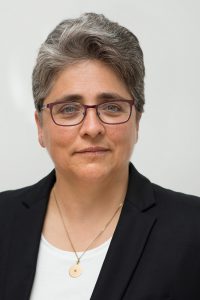 Contact me here for more information!
Dr. Valeska Russo
Systemic Business Coach & Consultant
St. Galler Coaching Model® from the CoachTrainerAkademieSchweiz